Lapua Art and Film Festival (LAFF) is a new festival focusing on the beauty of filmmaking and art.
Festival takes place in the Cultural Centre Vanha Paukku Lapua, Finland 1.9.-4.9.2022.
LAFF creates a wonderful screening and art event allowing artists to feature their films and audiences to experience film & photography art, music and vibrant atmosphere in a genuine finnish environment.
The festival consists of film screenings and lectures within the cultural centre premises. Screenings include a wide variety of films from different categories. Lectures will focus on themes of photography art and film making. The whole weekend will also include different side happenings, so be sure to catch this unique event in Lapua!
CULTURAL CENTRE VANHA PAUKKU
Lapua, one of the most culturally flourishing cities in the region of South Ostrobothnia was once facing life changing moments. Back in 1976 the people of Lapua town were wakened up by the mild spring rays, without a clue about the horrible explosion they'll face before the day even began.
The biggest accident in finnish history after the wars occurred here in Lapua State Cartridge Factory, 13th of April at 7.42 am. Paradoxically, it was the end of one story and a beginning of another. After the tragedy there was a big decision to be made: continuing the past or beginning a new future?
For us it was obivious. We chose a new chapter, we chose to build Cultural Centre Vanha Paukku on the ruins on what remained. It is now a real nest of culture that brings people together to experience both culture and art. You are welcomed to continue the story with us at Lapua Art and Film Festival.
FOLLOW US
Lapua Art & Film Festival
Jul 24, 2021 @ 7:59
Lapua Art & Film Festival
Jul 23, 2021 @ 9:49

Apr 22, 2020 @ 12:42
Sad news regarding the lauch of our festival: Because of the global situation with coronavirus, we have made the decision to cancel LAFF this year and try again next summer. https://t.co/k1dq5AjMXc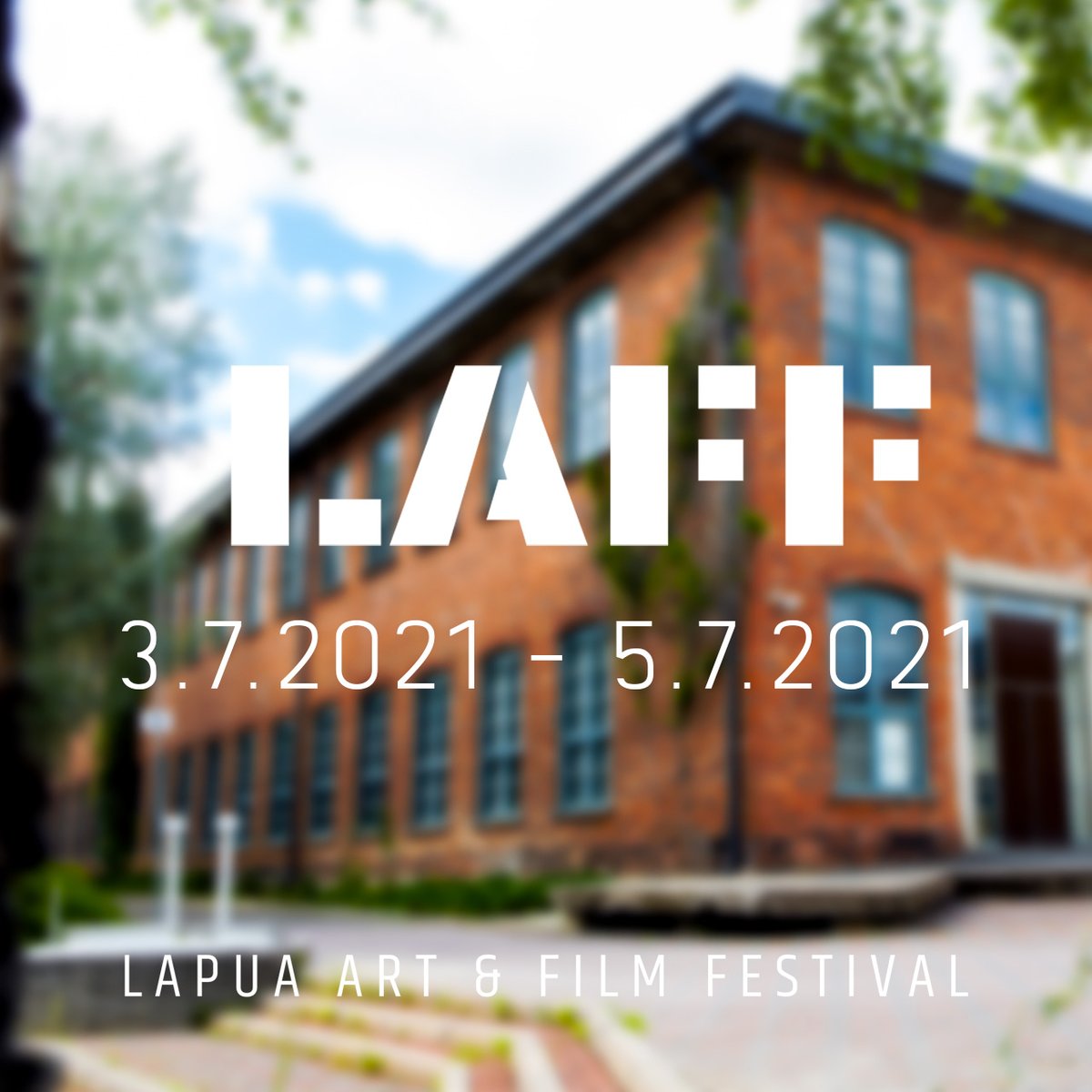 Mar 12, 2020 @ 7:35
This is officially the first post on LAFF's Twitter page! Please share and spread the word! And of course welcome to Lapua Art & Film festival.
Follow us on our social media and web page for more updates!